Thank you visiting FTTH Installers
FTTH Installers is a division of ATEK Communications our parent company which has been in business since 1984. We have been leaders in data communications, structured cabling telephone systems, security systems, FTTH Fiber To The Home along with fiber optic design build services over 25 years.
FTTH Installers has been built to offer you and your organization our specialty project design capabilities, design-build at competitive rates along with structured cabling , fiber optic and data communications national roll out services through this website. We specialize in national data communications roll outs and can work with your franchise, government, IT or Fortune 2500 company on tailoring your specific requirements with our RCDD certified project managers. We also welcome FTTH developers for Triple Play , financial industries, health providers, or anyone requiring inside or outdoor telecommunications voice , data, video or security work.

We also provide local, regional or national subcontractor service for general contractors to carriers, IT Integrators, VARs and data centers.

We have extremely competitive rates and our workmanship is always guaranteed. Our mission is to provide you the best work at the most competitive rates in your area.
We are open 7 am- 8pm eastern and have live customer service representatives who will take your call and hand off your request off to the nearest project manager. We will meet or beat any local certified organization.
If you have any questions, please call us at (855) 836-3282) and ask to speak to one of our project managers for your area. We look forward to be of service to you and your organization. Otherwise please click on the
button to send us an email request.
Our new IT Services page is currently under construction.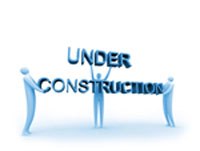 In the meantime phone us tollfree at (855) 836-3282 or (855) 836-DATA or you may click on the chat button below to speak with our knowledgeable representatives. We'll be happy to answer whatever questions you mgiht have and discuss your needs.
Thank you!
©2012 FTTH Installers. All rights reserved -